Yves Saint Laurent, who breathed new life into the house of Christian Dior as a 21 year old and then created his own eponymous label which pushed the boundaries of fashion and is now one of the true power Houses, died in Paris early this morning.
Saint Laurent is a fashion luminary and will be remembered always. His effortlessly chic creations and faultless lines created a new aesthetic for women. For him, "dressing is a way of life."
When his (in)famous Le Smoking (pantsuit) was introduced it revolutionised the way women could s'habille, challenging the idea that dresses were women's only option for evening attire. Think Lauren Bacall, Loulou de la Falaise, Nan Kempner. "It pains me physically to see a woman victimized, rendered pathetic, by fashion," Saint Laurent once said. He wanted to liberate women, change the perceptions of style and create something beautiful.
Other iconic Saint Laurent designs include his famous colour-blocked Piet Mondrian-inspired shifts, which became symbolic of the 1960's mod look. He was heavily influenced by other art forms, his friends included Andy Warhol, Rudolf Nureyev and the Jaggers.
"Fashion isn't just to decorate women, but to reassure them, give them confidence", he said in 2002 when he retired from the helm of YSL. Since then Stefano Pilati has been designing for YSL and continuing the inspirational, expressive, beautiful, modest, sexy, smart, simple, sophisticated aesthetic which is Yves Saint Laurent, whilst infusing his own individuality into the brand. I have no doubt that the label will continue to thrive despite the sad loss of Monsieur Saint Laurent himself.
Famously, Saint Laurent once said, "fashions fade, style is eternal." Quoted and quoted again, these five words sum up what YSL means today and what the man has always been about: beauty. Beauty for both men and women, the pure beauty of design in a garment, beauty for the sake of beauty and, above all, an individual beauty which he allowed to be revealed through his clothes, never overpowering the wearer, simply enhancing what was already there. Beauty is something we'll never stop needing in our lives.
Yves Saint Laurent
(curatedobjects.us)
"Mondrian" day dress
(metmuseum.org)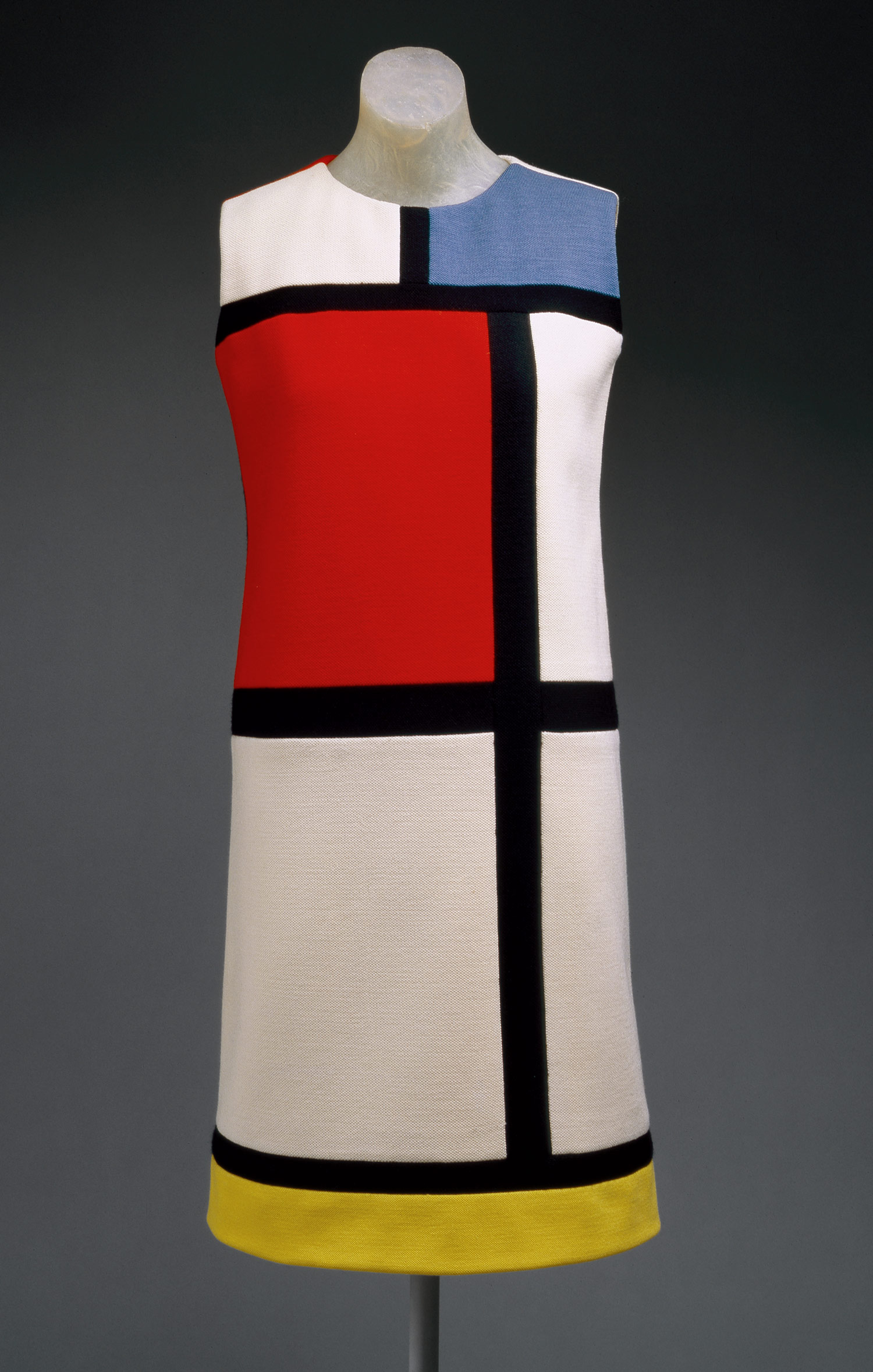 Yves Saint Laurent by Stefano Pilati Autumn/Winter 08/09
(style.com)